Hard Drive - one of the most important components of a computer system, because it is responsible for long-term storage. Protecting the Hard Diskfrom mechanical damage and software failures - the number one problem in maintaining its efficiency.
Hard drive - very complex electronic and mechanical design. hard drive consists of three main units: Magnetic disks, reader magnetic heads and control circuits.
The principle of hard drive is as follows.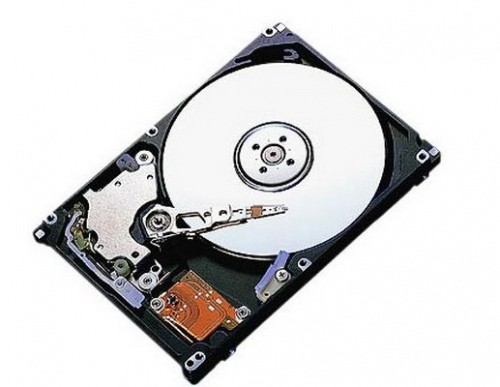 Диски закріплені на шпинделі, який обертається з високою швидкістю, за рахунок чого створюється повітряна подушка між робочою поверхнею диска і магнітною головкою читання / запису. Така подушка охороняє диск від механічного контакту з головкою, адже в разі удару пошкоджується поверхню феромагнітного покриття, що може привести до втрати даних в цьому секторі вінчестера.
To avoid this, you must follow basic rules for protecting your hard disk.
Rule Pershe - keep the temperature regime. Занадто висока або занадто низька температура здатна чинити на працездатність жорсткого диска дуже великий вплив, адже під дією температури змінюються мікрогеометрична параметри пластин жорсткого диска. І хоча виробники сучасних вінчестерів доклали максимум зусиль для зведення цього впливу до нуля, все ж небажано перевищувати верхню межу робочої температури жорсткого диска, яка становить 55-60 ° С.
Hard Drive - a device with passive cooling, so air circulation is necessary to provide sufficient clearance between the same hard drive and body elements. preferably not locate it drives close to each other, next to the video card, optical drive or other elements actively generates heat.
Вдаватися до установки пристроїв активного охолодження вінчестера слід в крайніх випадках, дуже ретельно і обережно підійшов до цього питання. Справа в тому, що вібрація від встановленого на вінчестері кулера може бути не менш шкідлива для роботи накопичувача, ніж висока температура. With increased vibration time searching track increases, increases the load on all nodes of the hard drive and as a result the term hard disk is much reduced.
Protect your hard drive from bumps and shocks – одна з головних умов правильного поводження з ним. Удар по вінчестера може привести до відхилення головки від своєї позиції, внаслідок чого трапляється так званий бавовна головки – по поверненню в початкове положення головка наносить удар по поверхні диска і ушкоджує феромагнітна покриття. Така небезпека загрожує в основному працює жорсткого диска, оскільки у відключеному стані магнітні головки сучасних вінчестерів паркуються – автоматично виводяться за межі поверхні дисків.
In addition to mechanical HDD protection, you must also provide his protection against voltage surges. Різке підвищення напруги викликає різке підвищення температури елементів вінчестера і може привести до перегріву керуючої мікросхеми. Тому слід подбати про постачання комп'ютерної системи справним блоком живлення необхідної потужності, а також джерелом безперебійного живлення, який підстрахує комп'ютер на випадок несподіваних відключень електроенергії.
Unfortunately, even observing all measures and security policies is not always possible to protect the hard drive from malfunctioning. surest way to insure against loss of valuable data - a data backup to external storage devices, such as other internal or external hard drives, DWD or CD-drives, flash drives.
If you need to buy a hard drive or fast computer help in Uzhgorod, Mukachevo and Rahov contact:
komp@i-help.us
Tel. 38 (097) 966-1803