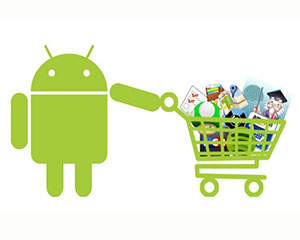 Як показують маркетингові дослідження смаків та уподобань як початківців , так і досвідчених користувачів, викокористують спеціалізовані моделі переносних пристроїв, спроектовані на базі ОС Android. Незалежно від того, планшет у вас, смартфон, чи фаблет ви завжди зможете зробити оновлення прошивки, змінити оформлення робочого столу за власним смаком, та встановити необхідні для розваг та роботи програми чи ігри. Тому наша компанія надає послуги з встановлення ПО для пристроїв на базі Android. Також для Вашої зручності ми налаштуємо ваш смартфон чи планшет і буде все це зроблено в максимально короткий термін. Ми гарантуємо високу якість наших послуг.
In fact, many programs for the tablet you can download free.
Installation of software (this service is packet):
Базовий
70 UAH
Basic Configuration
Basic programs
Стандарт
150 UAH
Setting up the device
Setting Programs
Gaming and entertainment
Розширений
250 UAH
Settings and data transfer
Setting all applications for comfortable work
Configuring services and devices
Packet Core - Quick Start with nayneobhidnymy programs.
Початковий запуск пристрою (активація, локалізація, настройка доступу до мережі інтернет) , установка базових програм необхідних для зручної роботи Вашого девайса (аудіо, відео, плеєра з розширеною підтримкою всіх необхідних форматів, текстовий редактор, програми для роботи з поштою), набір з 5 ігор, налаштування електронної пошти, установка програм для соціальних мереж і спілкування (Skype , ICQ , Jabber , MSN , Vkontakte , Facebook та ін) інструкція як користування пристроєм.
Standard Package - Quick Start and secondary tasks.
Початковий запуск пристрою (активація, локалізація, настройка доступу до мережі інтернет), установка програм необхідних для зручної роботи Вашого девайса (аудіо, відео, плеєра з розширеною підтримкою всіх необхідних форматів, текстовий редактор, програми для роботи з поштою), набір 15 ігор, налаштування електронної пошти (декількох e-mail ящиків), установка програм для спілкування в соцмережах, спілкування, словники, читання книг, навігація , планувальники, замітки ( Evernote, Skype, Jabber, Vkontakte, Facebook , Odnoklassniki та ін), обрізка сім-карти (при необхідності) або виготовлення nano-sim (при необхідності), перенесення контактів (та іншої інформації по можливості), інструкція як користування пристроєм.
Advanced Packet - For maximum comfort.
Початковий запуск пристрою (активація, локалізація, настройка доступу до мережі інтернет, індивідуальне консультування), установка всіх необхідних програм для зручної, та якісної роботи на Вашому пристрої (аудіо, відео плеєри, текстові відео та фото редактори, програми для спілкування в соцмережах, офісні програми, планувальники, читання книг, браузери, читання RSS, словники, програми для школярів і студентів, навчання іноземним мовам, радіо, програми для навігації та карти, службові утиліти, програми для дітей). Набір 30 ігор всіх жанрів, налаштування електронної пошти (кількох e – mail скриньок ), створення Google Play Market аккаунту – з прив'язкою та без прив'язки до банківської карти, налаштування безпеки Вашого пристрою, обрізка сім-карти, перенесення контактів ( та іншої інформації по можливості), вступна інструкція користувача, рекомендації користувачеві з експлуатації Android пристроїв.