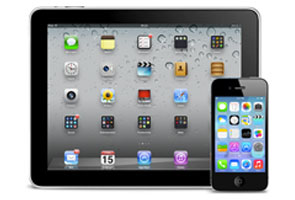 The specialists of our service center like Apple, as well as you, and happy to take charge of repairs.
затребувані послуги
We carry out repair of all equipment Apple: Iphone, Ipad, Ipod, Imac, Macbook, Mac Mini, Apple Cinema.
Over the past few years, the company Apple, significantly expanded its presence in the domestic market.
Western company uses in its equipment the latest advances, many of which it has patents.
repair techniques APPLE Uzhgorod
Structural uniqueness - not the only factor that makes it difficult to repair laptops Apple, and other equipment of the manufacturer.
Servicing Apple, we provide
Our service center for repair Apple, is pleased to offer the following range of services:
ремонт iPhone ( iPhone 4 , iPhone 3G , iPhone 3GS , iPhone 2G )
ремонт ноутбуки ( MacBook , MacBook Pro , MacBook Air )
ремонт ІМАК ( IMAC , Mac Mini , Mac Pro )
Repair Technology Apple, performed using reliable parts and modern equipment.
We strongly recommend that trust repair Apple, amateurs and certainly not worth it to take on this task alone.