How to transfer Windows 7 boot files. Initial conditions: in your system more than one hard drive. One of them is already installed an operating system, and for a second you installed Windows 7 (read more in the article Installing Windows 7 on a laptop). Need to remove from the system hard disk on which Windows 7 is not installed. But it turned out that without this drive your system boot does not want.
Це ст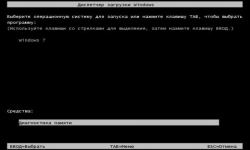 that no longer adhere to one of three conditions for successful download:
section of which is done loading, must be active;
boot sector of partition should be compatible with bootmgr;
on the active partition must be the operating system boot files. Windows 7 is the file repository bootmgr and boot configuration data (BCD) store, which is located in a hidden and SI
sistem folder Boot.
Transferring files download
Consider the example of solving the problem of the configuration presented in Figure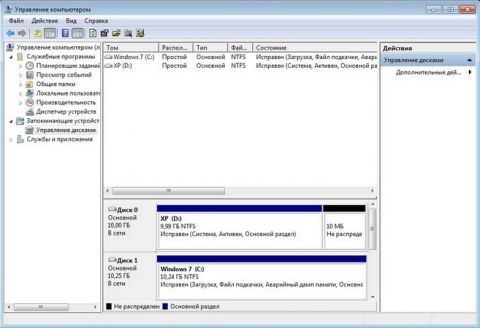 In the screenshot "disk management" can be seen that the c: drive where is installed??Windows 7 is not active. Active is drive D:. Windows 7 boot files (they are hidden and system) on the c drive: just not to be. Task: move the bootloader on the drive d: to c: drive, i.e. ensure the compliance with the above conditions.
Use the installation disc or recovery disc Windows 7
If these drives transferring files download with no difficulty. Physically disconnect ' unnecessary ' hard drive (I advise you to see how to choose a reliable hard disk?), zavantažtesâ from the disk by setting in the BIOS CD-DVD drive the first boot device, log into the recovery environment. After the end of scanning and searching for installed operating systems, follow the Restore Startup. " Recovery program executes until the hard disk and copy the necessary files to it. After rebooting to load will be restored.
If you do not have installation disk or recovery disk, you can use the procedure described below.
Note: if you need to restore files read Recover files from a flash drive
Transferring files using the upload utility bcdboot.exe
Can be divided into three forthcoming operation phases, which correspond to the three necessary conditions for successful download.
Do the disk active. There are two ways to make the partition active.
First: sign in Disk Management snap-in (Win R, in the line "run" type in diskmgmt.msc and press OK) and see which letter was the first from the left section of the disc, which is scheduled to leave. This section we will boot and active: right-click on the selected partition, and select the context menu "make a partition active." Please note that this section should have an attribute "main".
Second: run command prompt with administrator rights. All commands, which will be discussed next, will be executed consecutively without exiting from the command line.