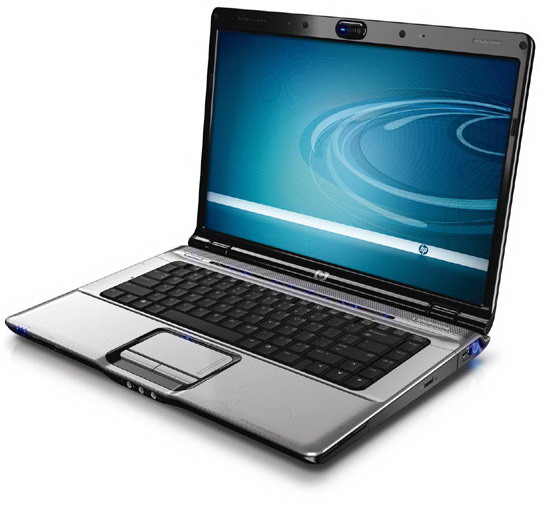 If you are looking to buy new or upgrade your old computer, in this article you will find some useful tips on how to choose the best computer for completing the needed tasks.
Комп'ютер – це досить складна взаємозв'язана система, ефективність якої залежить від потужності її компонентів і правильного їх поєднання. Отже, навіть якщо у вашому комп'ютері суперпотужний процесор, але він недостатньо добре охолоджується, користі від нього буде мало, оскільки він не зможе працювати в повну силу. Тобто, комп'ютерна система має бути збалансована, аби всі її компоненти мали можливість максимально реалізувати всі свої можливості.
Many shops offers ultramodern fancy supercomputer, which, when tested, can show themselves even worse than the computer from which less memory and the number of megahertz, but the latter will cost you much cheaper!
Before you buy or upgrade (improve) your computer, you need to clearly define what purpose you use your computer: for text, graphics or video games.
Купити вже зібраний комп'ютер, або купити окремо всі необхідні компоненти і збирати самому – ваша особиста справа. Якщо ви дійсно володієте всіма необхідними знаннями, аби зібрати все самостійно – то це, безумовно, найкращий варіант! По-перше, це дешевше, а по-друге, ви отримаєте все, що входить в комплект кожного компонента, всі інструкції з експлуатації, диски з драйверами і так далі. В разі, якщо ви купуєте вже зібраний комп'ютер, продавець може залишити все це у себе, аби при поломці вам довелося нести комп'ютер в сервіс магазина. До речі, на вже зібрані моделі йде непогана націнка, набагато більша, ніж оплата праці складальника!
If you collect yourself computer can not and do not want to overpay - buy in parts, and then order a collection service in another computer.
Acceleration
Acceleration - is another way to save money when buying a computer.
How is acceleration - the theme of this article is not, but often dispersed CPU and graphics card, and be prepared for the fact that after overclocking the processor starts to warm up more, which means that he will need better cooling.
Platform
This is one of the most difficult points when choosing a computer, supporters AMD and Intel for many years arguing about which of these platforms better.
It is believed that AMD processors more heated, and it was true until recently, but now the situation has changed, the manufacturer has taken into account the shortcomings of its processors and processors from Intel is sometimes heated more!
Існує міф про те, що процесори від AMD менш надійні, що вони згорають під час роботи і таке інше. Це теж було справедливо до недавнього часу, і те лише унаслідок недостатнього охолоджування. Погодьтеся, безглуздо звинувачувати виробника холодильника в тому, що він не зміг побороти обігрівач в морозильній камері?
In general, if someone you categorically states that the processors from AMD in some ways worse then believe the word should not, especially if that someone enthusiastically tells you about processors Intel.
The main difference between these platforms that AMD is cheaper, but hardly inferior in performance to its competitors.
Memory
This is the second option for evaluating the performance of your computer, however, it makes no sense to argue that the more RAM - the better it will be unnecessary.
Ціни на комп'ютери тримаються незмінно ось вже декілька років, так, наприклад, хороший універсальний (для більшості завдань) комп'ютер рік тому можна було купити за $700-800, зараз хороший універсальний комп'ютер можна купити приблизно за ті ж гроші, ось тільки це вже буде зовсім інший комп'ютер, в нім будуть вже зовсім інші, потужніші і сучасніші компоненти. Зв'язано це із стрімким розвитком технологій, тому, аби комп'ютер завжди відповідав вимогам сучасних ігор, такі речі як відеокарту, об'єм пам'яті і процесор доведеться міняти кожен рік. Звичайно, доведеться час від часу міняти і материнську плату, і блок живлення, оскільки вони теж можливо не відповідатимуть вимогам нових компонентів.
З комп'ютером для офісу простіше. Якщо на нім не потрібно виконувати спеціальні завдання по роботі з графікою і відео, і потрібний він в основному для роботи з документами, то за ціною він буде не вище $500, і те це буде дуже хороший офісний комп'ютер, насправді ціна може починатися з $300!
Gaming computers at a price starting from $ 600-700 for Important fast processor, large amounts of RAM and a modern graphics card.
If you need a computer to perform specific tasks, for example, for graphics or sound, then refer to specialized articles on choosing these components.
If money was
Краса стаціонарного комп'ютера в тому, що там досить просто замінити один компонент іншим, або додати більше оперативної пам'яті, або підключити ще один жорсткий диск. Тому, для того, щоб заощадити на покупці можна узяти відразу лише необхідний мінімум, аби комп'ютер працював, але з невеликим запасом, щоб надалі розширити продуктивність. Наприклад, можна купити хороший процесор і материнську плату з можливістю установки потужнішого процесора, з декількома вільними слотами для плат оперативній пам'яті, що дозволить заощадити на оперативці зараз, докупивши її пізніше. Звукова карта найчастіше буває інтегрована, багатьом її сповна вистачає, але надалі можна купити її окремо, продуктивнішу. Відеокарта теж може бути інтегрована, але якщо ви збираєтеся грати в сучасні ігри, то відеокарту краще відразу брати хорошу, інакше до часу наступного апгрейда процесора або оперативної пам'яті, вона може вже застаріти!