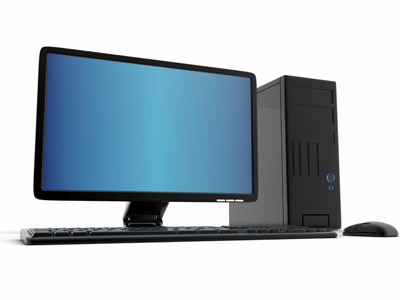 З появою перших ноутбуків це питання стало нагальним в середовищі користувачів комп'ютерної техніки. І хоча минуло вже кілька років, але воно також актуальне. І тому кілька причин і однозначної відповіді немає. Тому поділюся своїми думками на користь вибору того чи іншого типу комп'ютера залежно від обставин і вимог користувача.
What desktop computer (desktop) best laptop?
→ it is convenient to work.
→ картинка монітора майже завжди краще дисплея ноутбука. Монітор для того й зроблений, щоб показувати, тому його характеристики будуть кращими, ніж обов'язковий додаток до ноутбука. У ноутбуці намагаються знизити негатив дисплея, а в моніторах намагаються покращити його переваги. Відчуваєте різницю в підході?
→ в більшості випадків, домашній комп'ютер (десктоп) дешевше ноутбука з аналогічними параметрами (ядро, материнська плата, оперативна пам'ять, відеокарта і т.д.) Мініатюрність накладає додаткові труднощі для розробників деталей ноутбуків, а отже підвищує його собівартість. Це важливий пункт для тих, хто збирається працювати вдома і нікуди з комп'ютером виходити не потрібно. Навіщо переплачувати?
→ якщо ви пролили чашку чаю на клавіатуру домашнього комп'ютера, то доведеться розтратитися на 10-15 доларів, щоб купити нову. І замінити зможете самі. А якщо розлили чашку чаю на клавіатуру ноутбука, то … це може привести до того, що доведеться купувати новий ноутбук (з умовою, що у вас він був не польовий, захищений від пилу і воли спеціальною плівкою. Але хто такі купує додому?).
→ aging laptop moral 2-4 times faster desktop.
→ If you buy a computer for entertainment, gaming, the laptop just be weak in terms of management, and a picture is not so good.
What is the best laptop desktop computer (desktop).
→ you can take with you. And in the yard, and the ocean. And it's easy - though he and portable.
→ turned off the light?
→ laptop does not need a special table.
→ large selection of embedded multimedia features often good content parts factory.
And you decide if you're driving and doing business correspondence, computer need "anytime, anywhere", the laptop for you. Otherwise ... I recommend desktop.