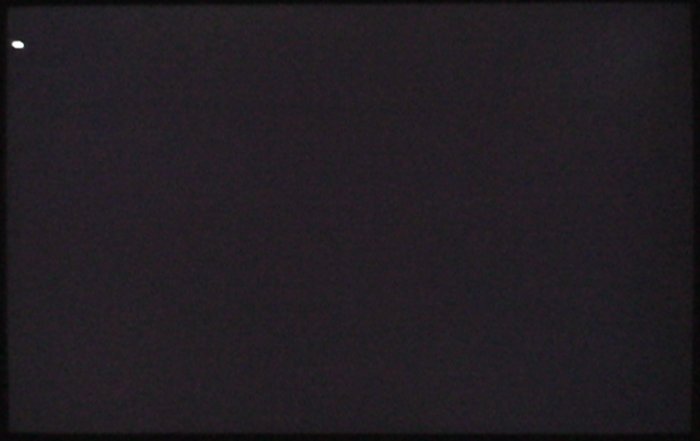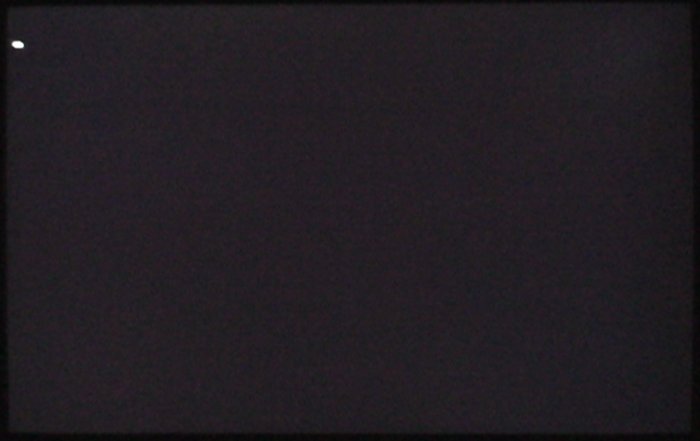 Чорний екран при запуску комп'ютера – це, мабуть, найстрашніша і в теж час однозначна несправність комп'ютера. Якщо при включенні комп'ютера, на монітор виводитися ні яких символів, заставок, а замість цього Ви бачите просто чорний екран – то з одного боку, однозначно немає проблем з програмною частиною ПК (причина не в Windows, драйвери або програмах), але з іншого боку – несправність в апаратній може обійтися дорогим ремонтом ПК чи Монітора.
Exception of damage causes the computer software eliminates the reinstallation of the operating system, long nyshporen registry system, reinstall the drivers.
Let's look at the main causes of the black screen on startup PC.
Monitor. Перше і найпростіше, що можна зробити – це перевірити стан монітора. Вимкніть системний блок від електричної мережі, натисніть кнопку вимикання на моніторі. Після цього від'єднайте провід йде від монітора до системного блоку. Потім знову ввімкніть монітор кнопкою харчування! Якщо на корпусі монітора загориться лампочка-індикатор напруги, а на самому екрані з'явиться табличка привітання або діагностики монітора (наприклад, може з'явитися напис "NO SIGNAL"), то монітор, швидше за все, справний і справа не в ньому. Перевірте роз'єми інформаційного кабелю, щільно і надійно з'єднайте його з системним блоком. Звичайно ж, для 100% впевненості в справності монітора, його слід підключити до іншого комп'ютера, або ж роз'єму ноутбука для зовнішнього монітора.
USB роз'єми. Уважно огляньте стан всіх USB портів комп'ютера, подовжувачів USB, а також USB пристроїв (флешки, мишки, веб-камери та ін) USB роз'єми не повинні мати механічних пошкоджень. Контакти їх повинні бути справні і не зламані. Якщо є така можливість, то такі порти відразу ж слід відключити від материнської плати комп'ютера (це ставитися в основному до передніх роз'ємів на корпусі ПК). Всі USB пристрої, що підключаються до комп'ютера огляньте на пошкодження – їх проводи не повинні бути перегнутими, або обірваними. Клавіатура може бути залита рідиною (таку клавіатуру слід відключити і відправити в ремонт). Роз'єми флешки можуть бути зламані. Ніколи не користуйтеся USB обладнанням з механічними дефектами або мають запах гару!
Подальші дії вимагає професійних знань внутрішнього устрою системного блоку ПК, а також призначення всіх його складових елементів. Не слід розкривати корпус комп'ютера і намагатися лагодити його самостійно, якщо Ви цього ніколи не робили. Краще звернутися до фахівців. Але наведемо моменти, які ви можете провести самостійно, маючи достатні знання свого ПК. Всі дії потрібно проводити тільки при відключеному від мережі живлення комп'ютері! Комп'ютер включати слід тільки для перевірки результату ремонту. Не можна докладати зайвих зусиль. Якщо не знаєте, як від'єднується та чи інша плата, ніколи не прикладайте сили! Всі деталі комп'ютера досить крихкі.
Peel. From her computer, always clean and regularly, even if everything is working properly!
Check all connectors and wires! Акуратно перевірте всі з'єднання, роз'єми, шлейфу, засувки всередині системного блоку. Огляньте роз'єми на механічні пошкодження і обгорання. Провід не можна приєднувати в «натяг»! Якщо не вистачає довжини кабелю, або переставте подсоединяемое пристрій в іншій роз'єм, або купіть подовжувач кабелю.
Mechanical injury. System unit could be filled with water or other active ridynoyu.Ohlyante wires - they can be perehryzeni, but inside your computer pets can easily arrange, excuse me, the toilet!
Inside the case may be coins, nuts and other small metal objects.
Inspect all electronic components in the presence of traces of a short circuit.
That's basically all that can be quickly and make yourself at home.