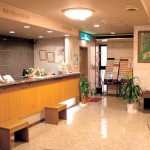 Ми пропонуємо рішення автоматизації готелів та мотелів, які практично не потребують додаткового обслуговування. Більшість программних підсистем працює автоматично, що дає шанс надавати послуги більш оперативно, з меншими витратами та з високою якістю. Також, дана система контролює ефективність роботи готелю в загальному. Ми пропонуємо такі рішення автоматизації, які практично не потребують стороннього втручання. Більшість програмних підсистем працює автоматично на основі попередньо встановлених правил. Автоматизація готелю – це спосіб зберегти гроші та ресурси за рахунок автоматичного виконання більшості рутинних процесів, який забезпечує швидше повернення витрат на встановлення централізованого управління. Стандартизована система також здатна забезпечити максимальне скорочення витрат при будівництві завдяки усуненню практично всіх пристроїв низьковольтної напруги.
We offer:
High quality customer service
Monitoring of staff
Efficiency in obtaining information about the hotel
Send request
E-mail or call us and tell that you problem?
Ми Вам передзвонимо і підберемо для Вас найкраще Програмне забезпечення! Наші спеціалісти професійно та якісно проведуть встановлення, здійснять налаштування та забезпечать сервісне обслуговування систем Автоматизації готелів, ресторанів з урахуванням індивідуальних вимог клієнта і забезпечать надійний захист інформації. Для замовлення автоматизації готелів, ресторанів чи уточнення всіх деталей телефонуйте +38(097)966-1803